During our fact finding tour around Arusha we visited the Kioga Primary school, and what we saw there really affected us. Here the basics are lacking: some of the children sit on the earthen floor as there are not enough benches. The windows lack glazing, not to mention the state of the sanitary facilities. The Kioga Primary School has nearly 1,300 pupils, with many of them also living in the orphanage belonging to the school. 19 teachers currently teach the children in 13 classrooms.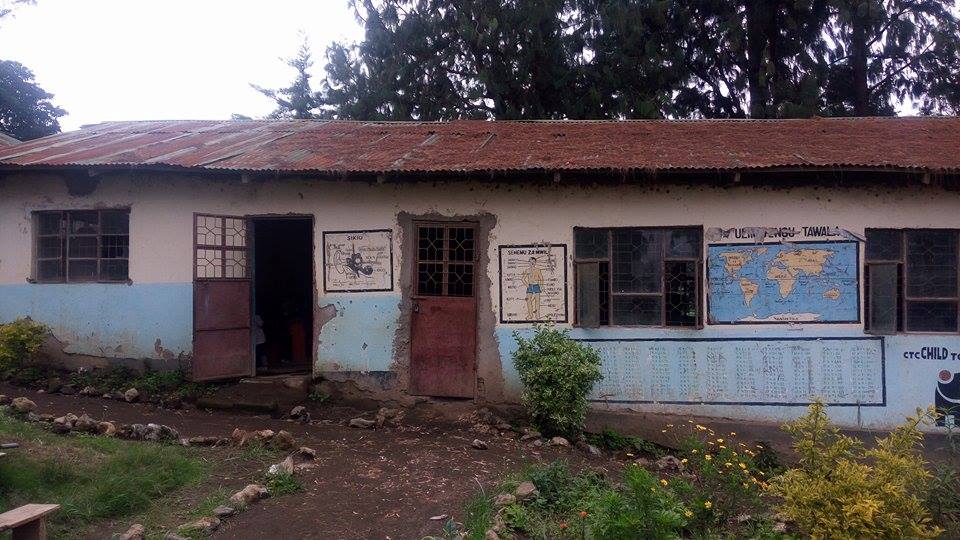 A further 20 classrooms are needed, plus sanitary facilities. The headmaster and the teachers also dream of a library complete with administration block.
The costs of constructing a classroom run to around 7,000 Euros, plus a further 2,000 Euros for furniture and fixtures and fittings.
The Kioga Education Project Association has set itself the goal of providing at least 10 new classrooms, appropriate sanitary facilities and a library for the children of the Kioga Primary School by 2023. To do this we need your help!